Power-trio paulista de post punk, criado em 1984 e formado por Osmar (baixo e voz), Nivaldo (guitarras), Victor Leite (bateria) e Régis (bateria - substituindo Victor). Surgiram dentro da cena underground em São Paulo, influenciados primeiramente, pelas bandas inglesas Killing Joke e Gang of Four. As letras de suas canções tinham como característica o caos urbano e suas consequências e o som produzido era muitas vezes propositalmente assimétrico e hardcore (Ilha Urbana) servindo de trilha sonora para suas divagações existenciais e críticas.
Em 1985 foram convidados a participar de uma coletãnea do selo Baratos Afins chamada Não São Paulo, onde foram gravadas as músicas Ilha Urbana e Jovem Ateus.
Em 1986 foram contratados pela EMI-Odeon e lançaram o mini-lp Muzak, contendo as musicas: Onde Estou, Pés no Vazio, Céu Escuro, Teu Coração, Longe Demais e Rosto Humano.
Em 2004 a dupla Tétine juntamente com a gravadora inglesa Soul Jazz Records lançou na Europa a coletânea The Sexual Life of Savages - Underground Post-Punk from São Paulo, com a faixa Ilha Urbana, no mesmo ano outra coletânea semelhante é lançada na Alemanha pelo selo Man Recordings com o título No Wave, contendo a musica Ilha Urbana…
Texto:
Last.fm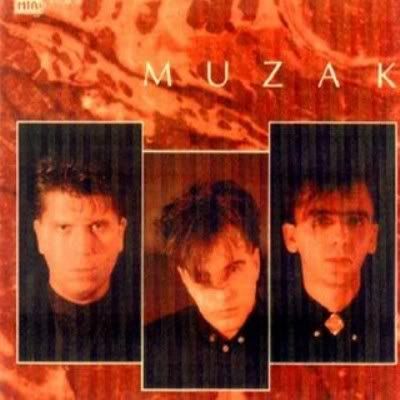 1986 | MUZAK
01 | Onde Estou?
02 | Pés no Vazio
03 | Rosto Humano
04 | Longe de Mais
05 | Teu Coração
06 | Céu Escuro
DOWNLOAD