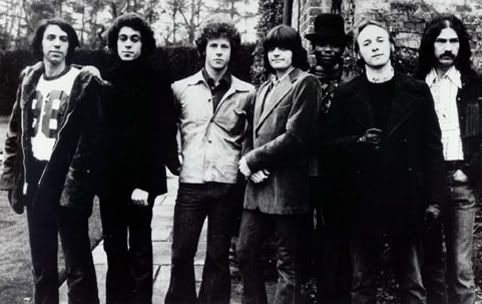 Texto:
1001 albuns
Assim como o seu parceiro musical, Neil Young, Stephen Stills era genioso demais para compartilhar seu talento com outros músicos. Isso em parte explica o fato de sua participação em conjuntos seja tão efêmera. Aliás, a convivência dele com Neil no Buffalo Springfield era por demais problemática, e foi um milagre que eles chegassem a se reconciliar para compor, junto com David Crosby e Graham Nash, uma obra-prima da envergadura de Deja Vu. Contudo, como não podia deixar de ser, a parceria acabou, e Stills finalmente partiu para uma carreira-solo.

O irônico nisso tudo é que, a despeito de todo o seu trabalho individual não tinha a mística dos seus discos lançados 'coletivamente'. Tanto que, dois anos depois de deixar o CSNY, Stephen compôs a sua grande obra-prima mas, no entanto, como não podia deixar de ser, ele estava — mais uma vez — envolvido num projeto com outros músicos numa banda — o Manassas. Seu segundo álbum, com exceção de Change Partners (não confundir com a canção de Cole Porter de mesmo nome), passou ligeiramente batido.

E o Manassas surgiu da idéia de juntar os antigos colaboradores do CSN junto com o ex-Byrds Chris Hilmann que, naquele momento, havia recém se demitido do Flying Burrito Brothers, junto com Gram Parsons. Enquanto o intrépido "Grevious Angel" partiu para a Riviera Francesa ficar doidão com Keith Richards, Hilman foi reforçar o ensamble de Stills.

O resultado desa reunião, um álbum duplo do mesmo nome, é um trabalho temático perfeitamente enfeixado em seções bem divididas (a saber, The Raven, The Wilderness, Consider e Rock & Roll is Here to Stay) passando a limpo tanto o country-rock do CSNY (Colorado, Hide It So Deep), hillybilly (Don't Look At My shadow), o rock pop do Buffalo Springfield (Bound To Fall) e influências latinas (Both Of Us, It Doesn't Matter), honky tonk (a divertidíssima Falen Eagle), gospel (Jesus Gave Love Away) e blues (Jet Set).

Alguém falou em Rolling Stones? Pois enquanto Keith e Mick Taylor gravavam o que seria o Exile On Main Street em Vilefranche-Sur-Mer, o entediado Bill Wymann fez o caminho inverso: atravessou o Atlântico para uma participação especial no Manassas, mais precisamente na faixa The Love Gangster, em parceria com Stills.


1972 | MANASSAS
01 | Song of Love
02 | Medley
03 | Jet Set (Sigh)
04 | Anyway
05 | Both of Us (Bound to Lose)
06 | Fallen Eagle
07 | Jesus Gave Love Away for Free
08 | Colorado
09 | So Begins the Task
10 | Hide It So Deep
11 | Don't Look at My Shadow
12 | It Doesn't Matter
13 | Johnny's Garden
14 | Bound to Fall
15 | How Far
16 | Move Around
17 | The Love Gangster
18 | What to Do
19 | Right Now
20 | The Treasure
21 | Blues Man
DOWNLOAD