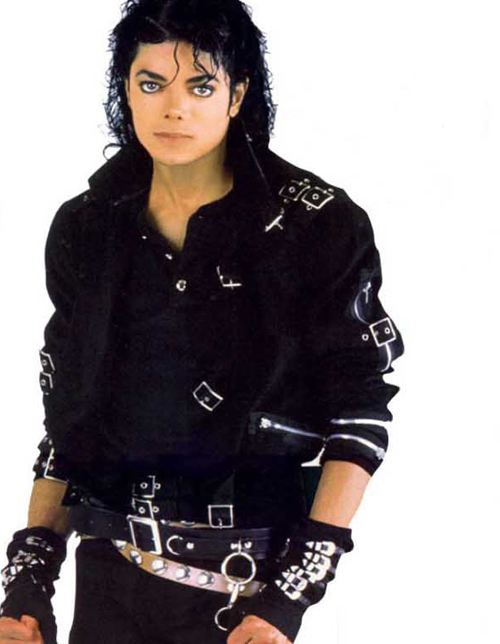 Sétimo álbum de estúdio em carreira solo lançado por Michael Jackson pela Epic em 31 de agosto de 1987, que figura como a última das três colaborações do cantor com o produtor Quincy Jones. Nos anos 1980, recebeu críticas severas da imprensa e foi considerado pouco ousado na comparação com álbuns anteriores do astro, principalmente em comparação à Thriller, seu álbum anterior de 1982 — O mais vendido e bem sucedido de todos os tempos.
Em contrapartida, porém, foi bem recebido pelo público e vendeu mais de 30 milhões de cópias em todo o mundo, segundo listas do ano de 2012. Estreou em 1º das paradas de sucesso em 25 países, e permaneceu, durante algum tempo, como o segundo disco mais vendido da história.
Um recorde de nove canções foram lançadas como compacto durante a divulgação de Bad. Cinco delas chegaram à primeira posição nos Estados Unidos: "I Just Can't Stop Loving You", "Bad", "The Way You Make Me Feel", "Man in the Mirror" e "Dirty Diana". Foi a primeira vez que um artista colocou cinco músicas de um mesmo álbum em 1º lugar na história da música, feito apenas igualado em 2011 por Teenage Dream, de Katy Perry. Uma sexta canção, "Another Part of Me", ainda chegou ao topo da lista de black music. Nos EUA foram cinco singles em #1 e seis no restante do mundo.
01 | Bad
02 | The Way You Make Me Feel
03 | Speed Demon
04 | Liberian Girl
05 | Just Good Friends
06 | Another Part Of Me
07 | Man In The Mirror
08 | I Just Can't Stop Loving You
09 | Dirty Diana
10 | Smooth Criminal
11 | Leave Me Alone
DOWNLOAD