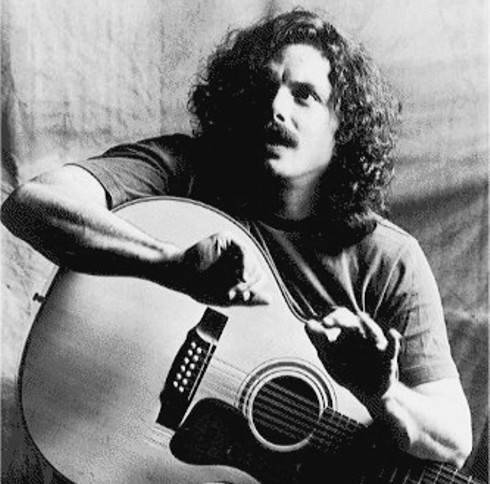 "Quando San Francisco foi lançada na primavera de 1967, meu país vivia um caos. Além de sofrermos por assassinatos políticos, estávamos amargamente divididos pela escalada da Guerra do Vietnã e sangrando por atos internos de violência e ódio, muitos deles como reação a pacíficos protestos e demonstrações pelos direitos civis. Mesmo quando tantos de nós já havíamos perdido as esperanças, quando o Verão do Amor já estava se transformando num Inverno de Desespero, nossa música nos ajudou a manter-nos vivos e nos levar em frente num mundo que ainda tínhamos esperança de mudar. E ela ainda faz isso hoje." - Scott McKenzie
Scott McKenzie nasceu na Flórida, aos seis meses seus pais mudaram-se para Asheville, Carolina do Norte, onde seu pai faleceu em 1941, quando Mckenzie acabara de completar 2 anos. Após a morte do pai, a mãe de Scott mudou-se para Washington, DC em 1942 a fim de empregar-se no serviço público. Devido ao início da Segunda Guerra Mundial as viagens e alojamentos estavam muito caros, o que impossibilitou que Scott Mackenzie acompanhasse a mãe, dificultando também que lhe fizesse visitas, que aconteciam esporadicamente, normalmente uma vez ao ano. Até 1946 Scott viveu com o avô e depois com três outras famílias na Carolina do Norte, Kentucky e Rhode Island, quando sua mãe conseguiu alugar dois quartos e buscá-lo para morar com ela.
Em meados da década de 1950, Scott se interessou em cantar e tocar guitarra. Foi nesse período que conheceu o Papa John Phillips, que juntamente com ele formou o grupo "The Abstracts", mais tarde renomeado para "The Smoothies", que a princípio fazia apresentações em casas noturnas, chegando em 1960 à gravação dos primeiros singles, produzido por Milt Gabler. Então o grupo foi novamente renomeado para "The Journeymen" com a chegada de Dick Weissman, considerado então o melhor com o banjo de cinco cordas, tornado-se um trio folk. Com essa formação foram gravados três álbuns para a Capitol Records. Mais tarde John deixou o "The Journeymen" e tornou-se um dos Papas no grupo The Mamas and the Papas. Scott McKenzie seguiu carreira solo, mas após a gravação do segundo álbum, se retirou do cenário musical, fazendo apenas participações e aparições raras, onde normalmente executava a canção "San Francisco".
Conhecido como intérprete do hino da contracultura na década de 60, morreu em 18 de agosto de 2012, depois de lutar por anos contra uma doença no sistema nervoso, chamada síndrome de Guillain-Barré.
Texto:
Wikipédia
1967 - THE VOICE OF SCOTT McKENZIE
01. San Francisco
02. Like an Old Time Movie
03. Twelve Thirty
04. No, No, No, No, No
05. Celeste
06. Rooms
07. Don't Make Promises
08. Reasons to Believe
09. It's Not Time Now
10. What's the Difference (Chapter 1)
11. What's the Difference (Chapter 2)
DOWNLOAD
1970 - STAINED GLASS MORNING
01. Look in the Mirror
02. Yves
03. Crazy Man
04. 1969
05. Dear Sister
06. Going Home Again
07. Stained Glass Morning
08. Illusion
09. Take a Moment
DOWNLOAD