Rush é uma banda canadense de rock formada em agosto de 1968 na cidade de Toronto, Ontário. A banda é composta pelo baixista, tecladista e vocalista principal Geddy Lee, pelo guitarrista e backing vocal Alex Lifeson e pelo baterista, percussionista e letrista Neil Peart. A formação original da banda passou por algumas modificações entre 1968 e 1974, alcançando sua formação definitiva com Peart em julho de 1974, duas semanas antes da primeira turnê nos Estados Unidos, devido a problemas de saúde de John Rutsey, antigo baterista da banda.
1997 | RETROSPECTIVE I (1974-1980)
01 | The Spirit of Radio
02 | The Trees
03 | Something for Nothing
04 | Freewill
05 | Xanadu
06 | Bastille Day
07 | By-Tor And The Snow Dog
08 | Anthem
09 | Closer to the Heart
10 | 2112 Overture
11 | The Temples Of Syrinx
12 | La Villa Strangiato
13 | Fly By Night
14 | Finding My Way
DOWNLOAD
Desde o lançamento do seu álbum de estreia em março de 1974, Rush tornou-se conhecido pelas habilidades instrumentais de seus membros, composições complexas e letras ecléticas, que abordam pesadamente a ficção-científica, fantasia e filosofia, dirigindo-se a assuntos humanitários, sociais, emocionais, e ambientais. Musicalmente, o estilo evoluiu ao longo dos anos, iniciando-se na inspiração do blues no rock em seus primeiros álbuns e, em seguida passando por fases em que predominaram as influências do hard rock, rock progressivo e sintetizadores. A banda e sua musicalidade têm sido citadas como influência por vários artistas musicais, incluindo Metallica, The Smashing Pumpkins e Primus, bem como as bandas de metal progressivo como Dream Theater e Symphony X.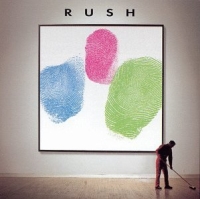 1997 | RETROSPECTIVE II (1981-1987)
01 | The Big Money
02 | Red Barchetta
03 | Subdivisions
04 | Time Stand Still
05 | Mystic Rhythms
06 | The Analog Kid
07 | Distant Early Warning
08 | Marathon
09 | The Body Electric
10 | Mission
11 | Limelight
12 | Red Sector A
13 | New World Man
14 | Tom Sawyer
15 | Force Ten
DOWNLOAD
A banda ganhou um número considerável de Juno Awards, e foi adicionada ao Canadian Music Hall of Fame em 1994. Ao longo de sua carreira, os membros foram reconhecidos como sendo alguns dos melhores em seus respectivos instrumentos, com cada membro ganhando vários prêmios em diversas publicações especializadas. Como um grupo, Rush possui vinte e quatro certificações de ouro e quatorze de platina (três multi-platina) registrados. Segundo a RIAA, o Rush é o terceiro colocado nas estatísticas de vendas de álbuns consecutivos de ouro ou platina por uma banda de rock, atrás apenas de The Beatles e The Rolling Stones. O grupo também se classifica na 78ª posição de números de vendas de CDs nos Estados Unidos, com mais de 25 milhões de unidades. Embora o número total de vendas não são calculadas por uma única entidade, a partir de 2004 várias fontes da indústria mundial estimaram as vendas em mais de 40 milhões de unidades.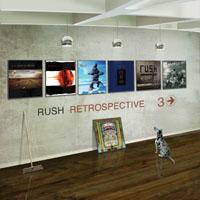 2009 | RETROSPECTIVE III (1989-2008)
01 | One Little Victory [Remix]
02 | Dreamline
03 | Workin' Them Angels
04 | Presto
05 | Bravado
06 | Driven
07 | The Pass
08 | Animate
09 | Roll the Bones
10 | Ghost of a Chance [Live]
11 | Nobody's Hero
12 | Leave that Thing Alone
13 | Earthshine [Remix]
14 | Far Cry
DOWNLOAD
A banda terminou a turnê mundial que promoveu o seu álbum Snakes & Arrows em 2007 e a Time Machine Tour em 2011, turnê na qual tocaram o álbum Moving Pictures inteiro e estiveram no Brasil. Em julho de 2012, a banda lançou o seu mais recente álbum, chamado Clockwork Angels, que recebeu aclamação mundial de críticos e fãs. Clockwork Angels Tour, sua mais recente turnê, começou no dia 7 de setembro de 2012, e o seu setlist foi surpreendente.[8] A novidade foi a execução de muitas músicas dos álbuns Power Windows e Clockwork Angels.
Em dezembro de 2012 foi anunciado que a banda seria induzida ao Rock and Roll Hall of Fame.
Fonte:
Wikipédia